Happy New Year and warmest wishes for a wonderful holiday season from our friendly team here at Webo!
May your new year be all that you hope for, and may it be sprinkled with success and prosperity as you pursue your future endeavors!
We'd be honored to help you achieve those goals and realize your dreams with our amazing services. In honor of the New Year, all of them now 22 % off!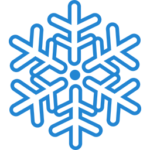 Under the Spotlight - 22% off
Treat yourself to your own private little island and be completely autonomous and free from the restraints of a shared server! Our Linux Virtual Private Server comes with full root access to OS and Application and you also get full SSH access and web GUI to manage your VPS.
Nextcloud or ownCloud Admin plan preinstalled on your own private virtual server. Completely and fully tailored to your preferences, needs and demands.
Feeling curious, need help with installing a new WordPress instance, setting up your own site or installing a plugin? Fear, not our team is here to help you with your first steps via a support ticket.